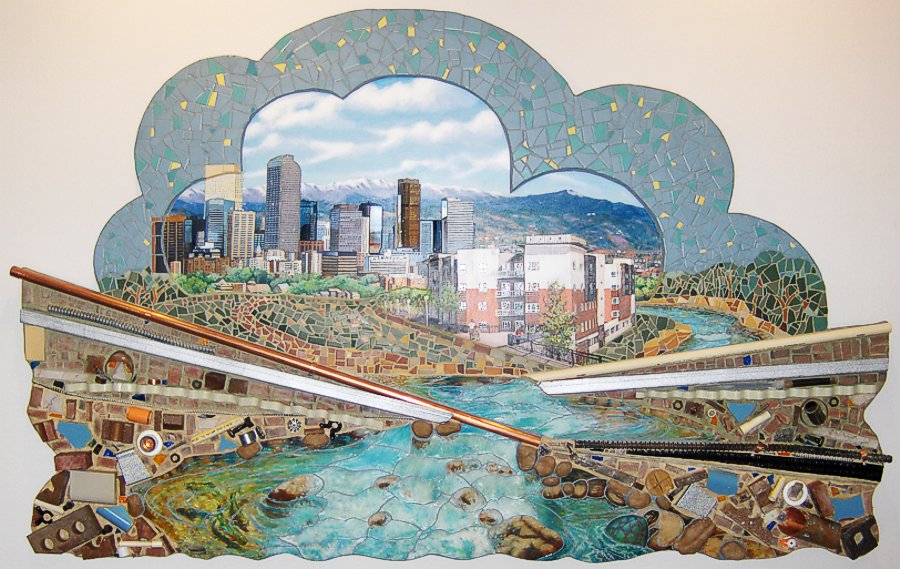 "Hope Springs from Chaos"
4'h x 8'w
Mixed media piece (tile, construction materials, wood tiles, handmade ceramic and glass tiles and acrylic paint)
Renaissance Lofts Apartment Complex, Denver, Colorado
This piece was commissioned by the Colorado Coalition for the Homeless. The piece is located in the lobby entryway of the Renaissance Lofts Apartment Complex, located at 3440 Park Avenue west, in Denver, CO. This low-income housing facility offers counseling services to help people transition from homelessness to a more stable living situation and lifestyle. The healing theme of the artwork is meant to symbolize the building blocks to recovery and hope. Healing symbols and gem stones are incorporated into the tile artwork. Landmarks depicted in the piece include: an abstracted Denver skyline, the apartment building itself along Cherry creek.