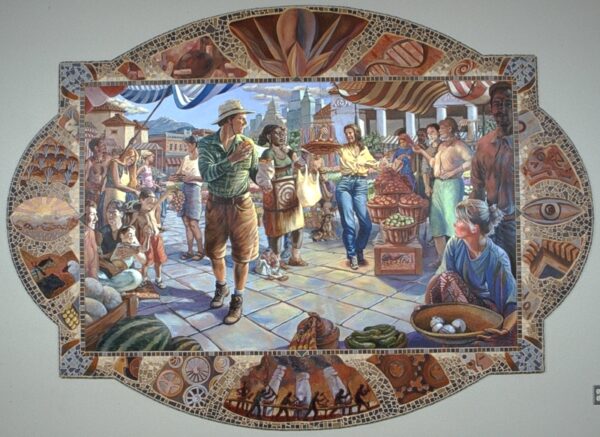 "The Marketplace"
8'w x 11' h x 1"w
Fort Collins, Colorado
This mixed-media entryway piece (acrylic paint, mosaic tile and wood) was commissioned by the
Colorado State AIPP program, and is located in Fort Collins, Colorado in the CSU Business Building
(Rockwell Hall). The central image of the piece is an open-air Marketplace, a universal symbol for
business in all cultures. Framing the central theme are symbols representing the various business models that the university has gone through: The college started as a land grant university, founded
in the age of the agricultural business model. Then, society moved into the industrial age, which gave
way to the information age, then into the bio-chemical age?

A collaborative work by Susan K. Dailey and Mario Echevarria.