YMCA of the Rockies -Lula Dorsey Museum display backdrops
Estes Park, Colorado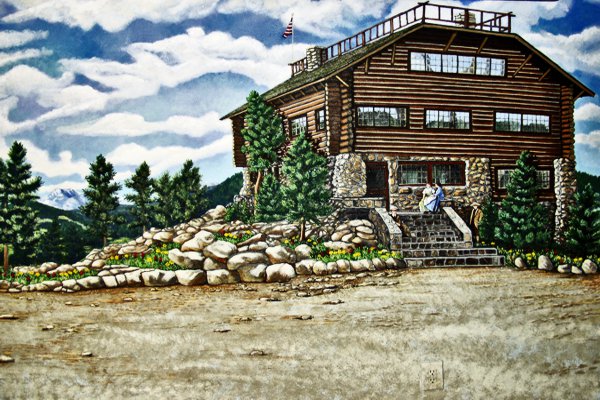 Lula Dorsey Museum Display Backdrops
Over the course of 10 years, starting in 1997, Susan painted a series of five display backdrops for the Lula Dorsey Museum (located on the grounds of the YMCA of the Rockies near Estes Park, Colorado). Most of the display backdrops are located upstairs in the museum and span the walls and ceilings in two rooms. There is also a large display mural in front of the general store in the Administration Building (not pictured). For more information contact the museum:
(http://ymcarockies.org/about-us/lula-w-dorsey)
From 2005 through the summer of 2019, Susan designed, managed and taught the "Outdoor Arts Program". Classes included; Plein Air Painting, Sketching and Journaling Hikes as well as Kids Animal and Landscape Drawing classes.