Due to Covid 19, all group art classes through Front Range Community college (continuing education) and the YMCA of the Rockies outdoor summer arts program, have been discontinued.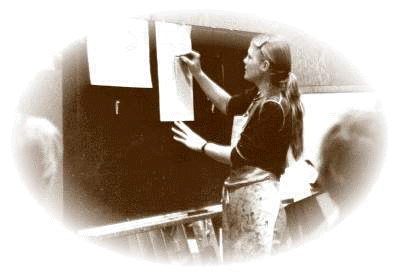 YMCA of the Rockies Plein Air Painting class participants.
Susan has worked as a resident artist, as an art teacher in the public schools, and has taught workshops in a variety of community and school settings over the last 40 years. She has a degree in Fine Arts (BFA in Painting) as well as a master's degree in education. For more information or instructional presentation inquiries please contact the artist.